"I have come so that they may have life and have it to the full" John 10:10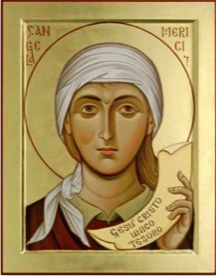 "My last word to you, by which I implore you even with my blood, is that you live in harmony, united together all of one heart and one will."
St. Angela Merici Foundress of the Ursulines.
Angela was born in Desenzano, a small town in northern Italy at the south western part of Lake Garda. She was the youngest among the four children born to Giovanni Merici and Caterina Biancosi. She grew up in the farmhouse called 'Le Grezze' not far from the town. There was no school. The children helped on the farm and in the house. In the evenings their father read the lives of saints and this had a great influence on Angela.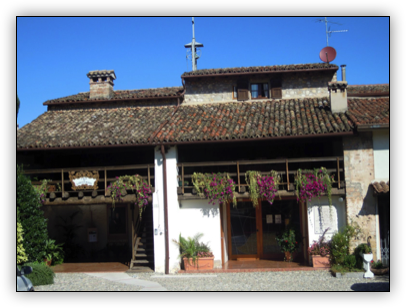 'Le Grezze' the family house where Angela grew up and later spent her days working and praying.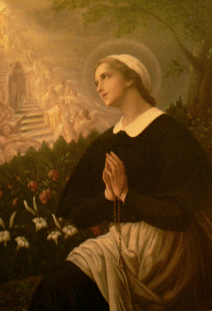 At the age of 16, after the death of her parents and her sister she moved to Salò on Lake Garda to live with her uncle Biancosi. She joined the Third Order of St. Francis and became known as Suor Angela. She returned to 'Le Grezze' and lived a hidden and ordinary life, working the land. When she was forty years old the Franciscans asked her to go to Brescia to comfort a woman who had lost her husband and three children. Here Angela found the means to answer the call, meeting all types of people and gathering the future members of the company.

She had a vision of Angels and her sister in Machetto and another at Brudazzo that one day she would found a company of virgins consecrated to God.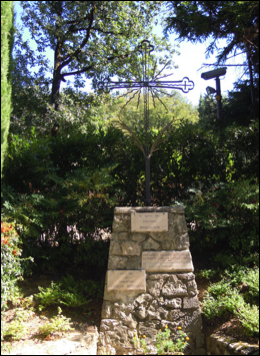 Brudazzo, where Angela had a vision that one day she would found a company of virgins consecrated to God.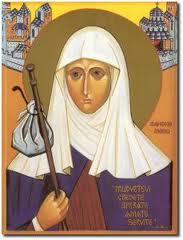 During these years in Brescia Angela was also a pilgrim and it is an important aspect of her life. Pilgrimage was hard – on foot, horseback, ship. It was dangerous; it took courage. Her pilgrimages were pilgrimages of devotion. She travelled to Jerusalem, Rome, Varallo and to Cremona. From 1532 she lived in a room at St. Afra's she felt urged to go ahead with the Company. She gathered future members together and discussed the rule. On November 25, on the feast of Catherine of Alexandria, 28 women of all social classes became the first members of the company.
Saint Ursula, patron saint of all Ursulines.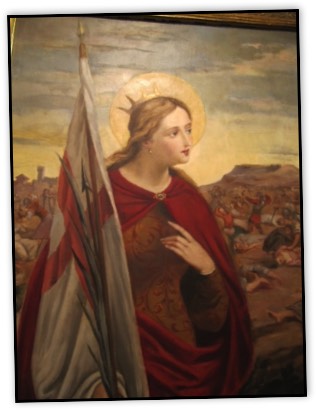 Ursula, a virgin martyr consecrated to God, was chosen as patron since she was a popular saint in Renaissance Italy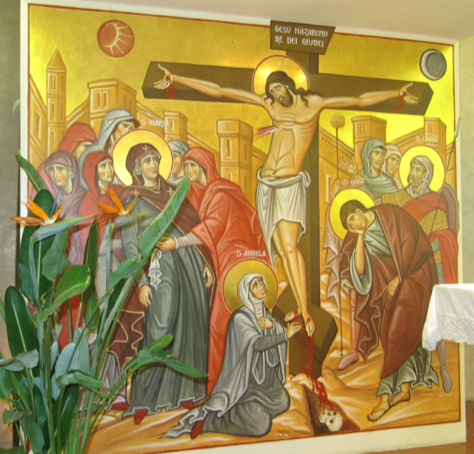 We could say: Saint Angela lived both a contemplative and active life in the world.That celestial virgin has been a new Apostle in the corrupt age of her time. Angela made a deep and lasting impression on the various men and women she met in her life. She was a woman of remarkable wisdom, deep spiritual qualities, charity, outstanding leadership gifts; above all she was united to God. She laid down no guidelines for the apostolic activities of her followers.
The height of contemplation does not hinder daily activities and does not hinder the taste for heaven ... Such is the life of the company of Sain Ursula.

The Ursulines of Tildonk even today are free to adapt various apostolic activities responding to the signs of the time. The authenticity in Angela's spoken words attracted and enthralled all who heard her and made them say: "God is here."
Today, in this 21st century Angela challenges every Ursuline to claim her dignity as the true and virginal spouse of the Son of God, not through the kind of work she does or position she holds but through the kind of person she is becoming, seeking to become more closely united to God. Angela's understanding of her intimate relationship with God also forms the basis of her whole concept of the life of
service she had in mind for her followers. God's call, their vocation, should never lead to a solitary relationship with God, but to a desire to make this relationship known and shared with others. She introduces herself as "your faithful friend," who will always be interceding for them in heaven, especially "in times of great need."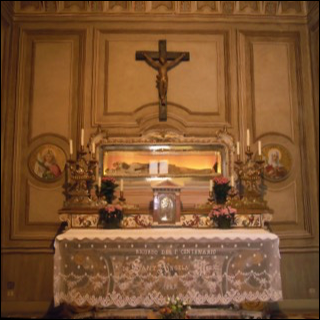 Angela Merici died in Brescia on January 27, 1540, wearing her Franciscan habit in the room in St. Afra's. Angela Merici introduced a completely new way of religious life for women. She had no hesitation in telling her followers, "live a new life."