PASTORAL CARE – INDIA- TEZPUR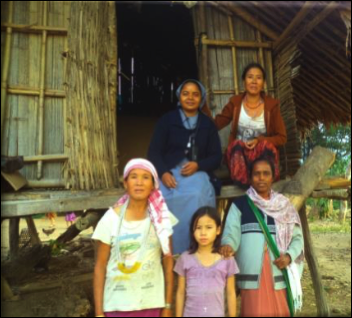 VISITING VILLAGES: AWARENESS PROGRAMS
ON HYGIENE and VALUE OF LOCAL RESOURCES.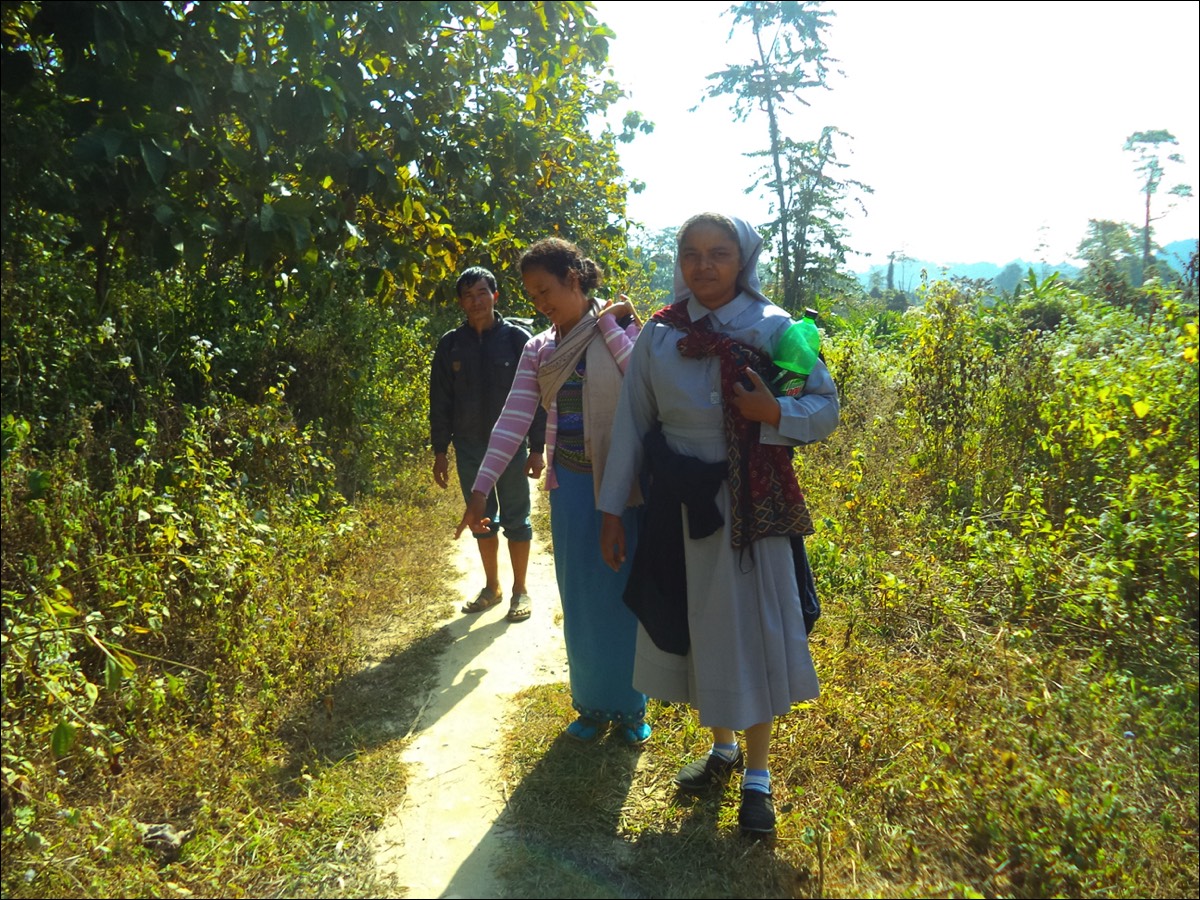 On the way to a far away village for preparing the people for sacraments.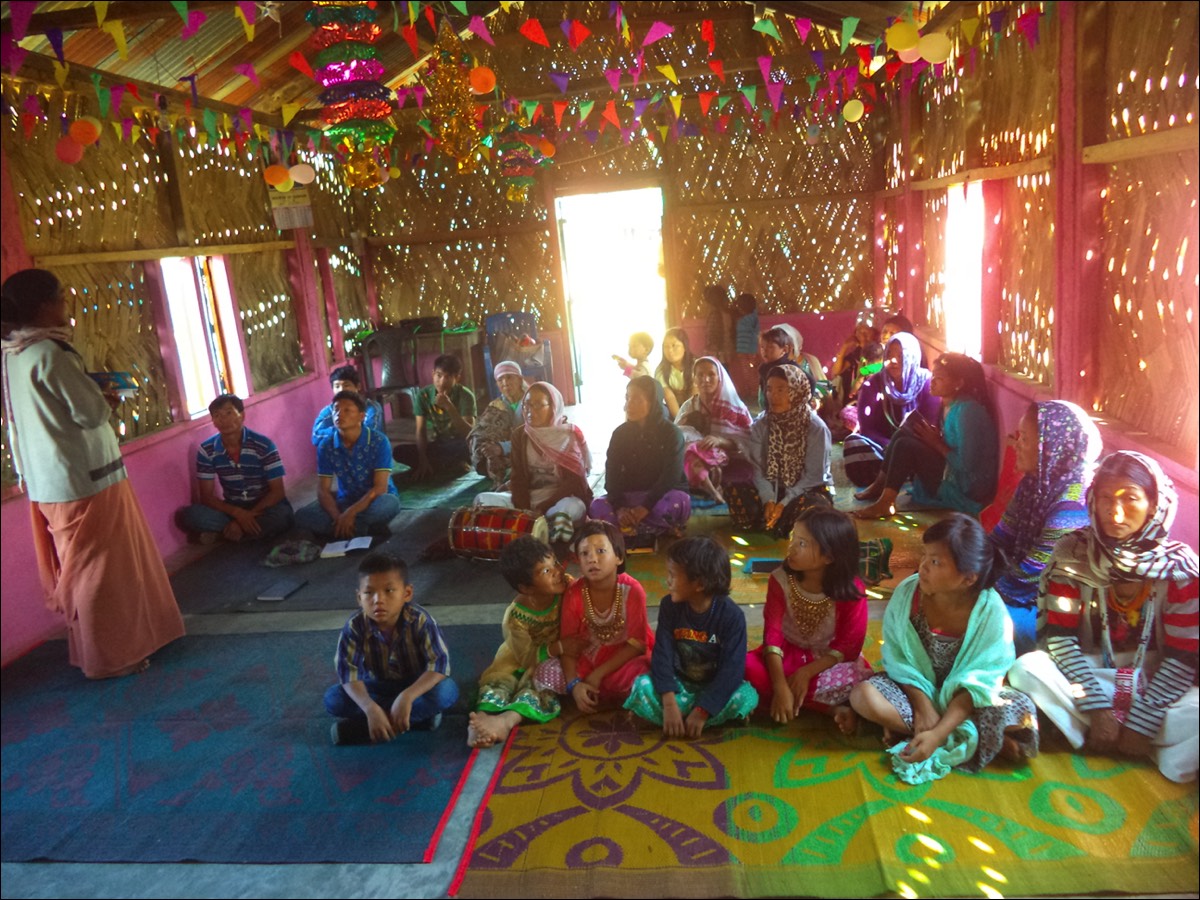 Sister is instructing for first communion.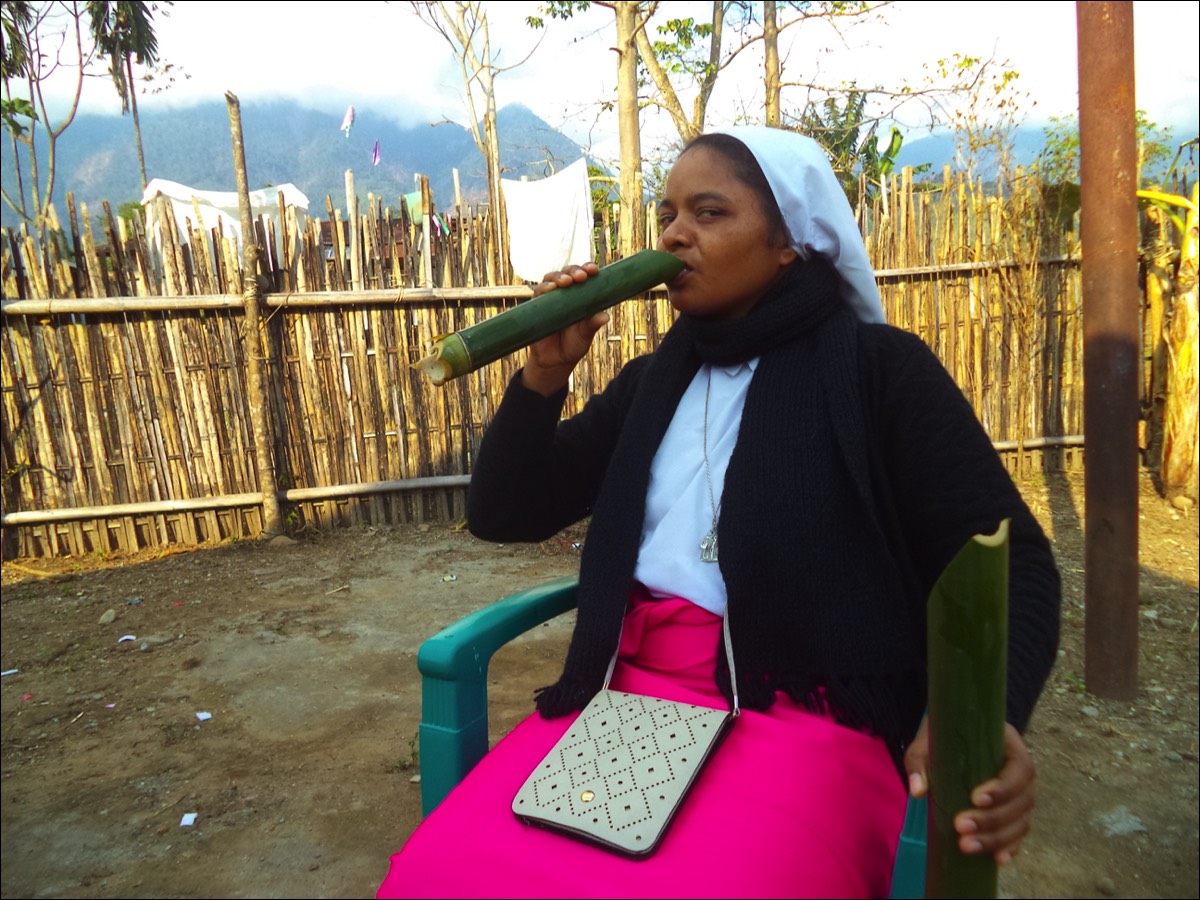 After the class with the people for sacraments sister is drinking water in a Bamboo.
VISITING VILLAGES: AWARENESS PROGRAM ON HYGENE
EXPLORING VALUE OF LOCAL RESOURCES.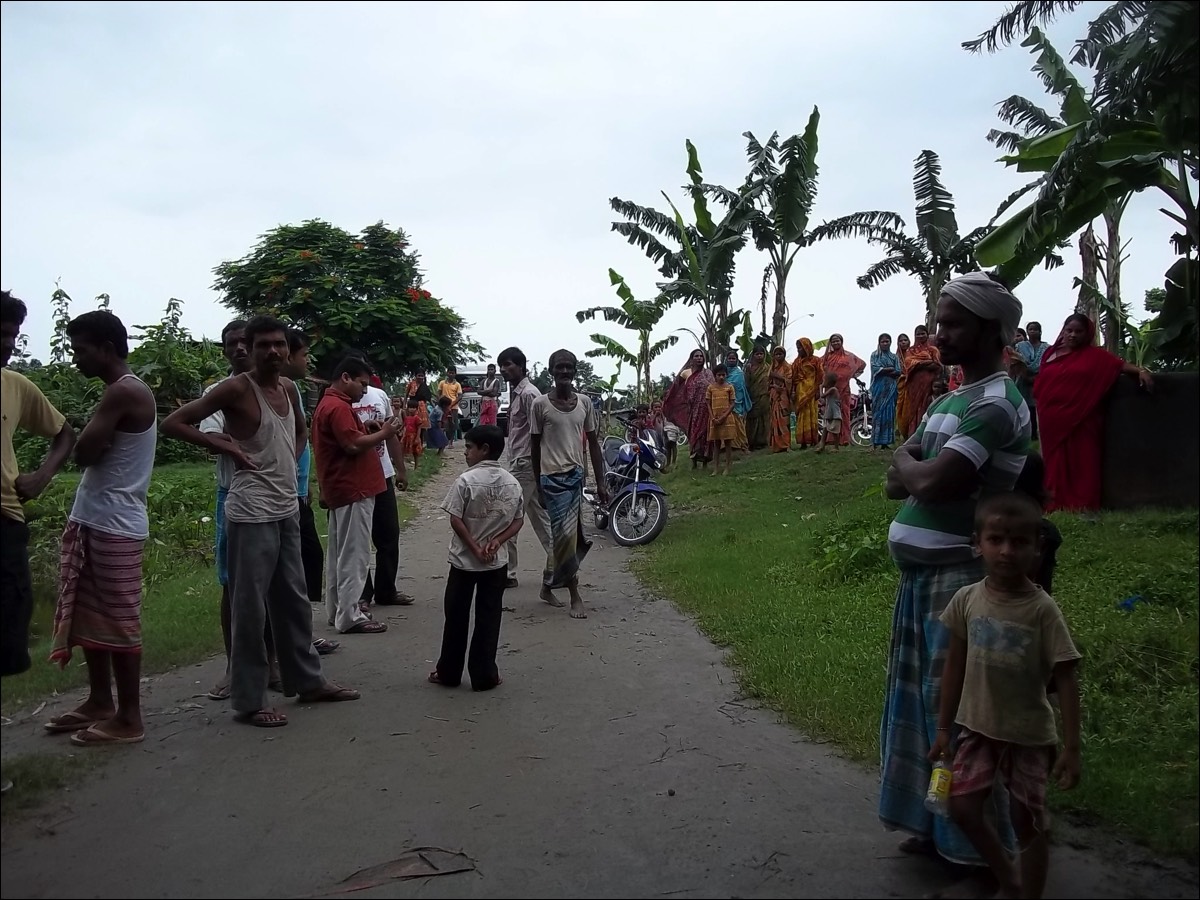 Visiting a flood affected village.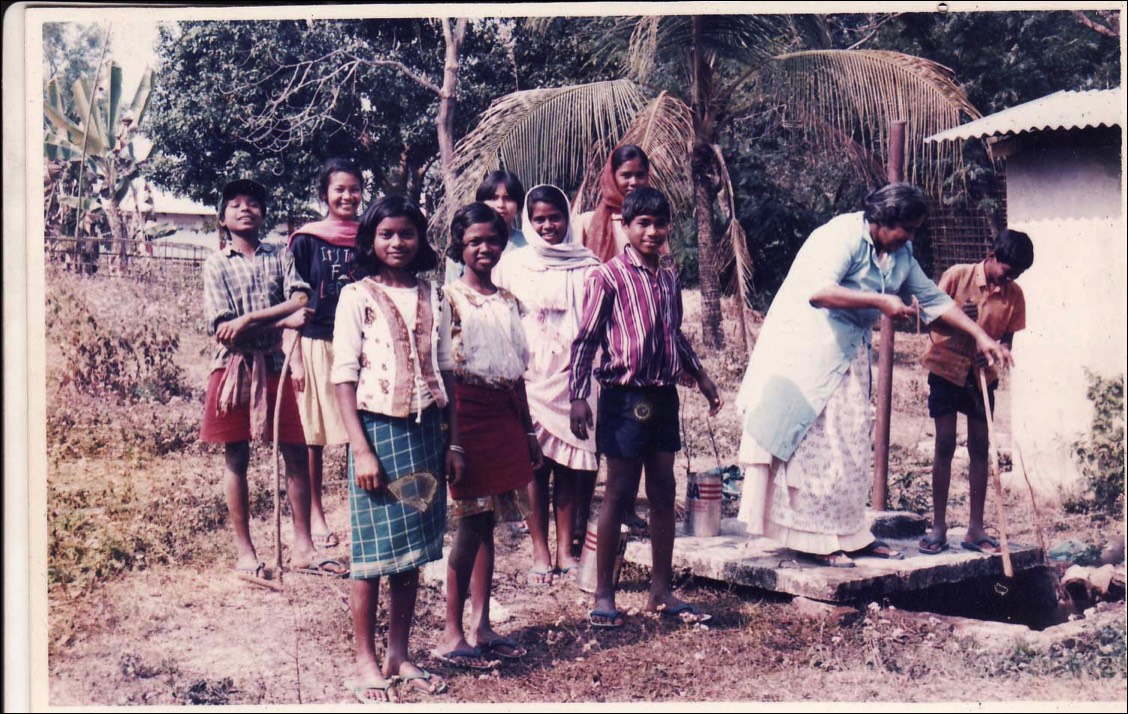 Hostel children along with the sister are cleaning a septic tank in the village.
Sisters are committed to pastoral work in Tezpur Province in various ways: they help in the parishes in collaboration with priests to prepare children for sacraments, to visit people in their villages, to be with them for different programs of awareness.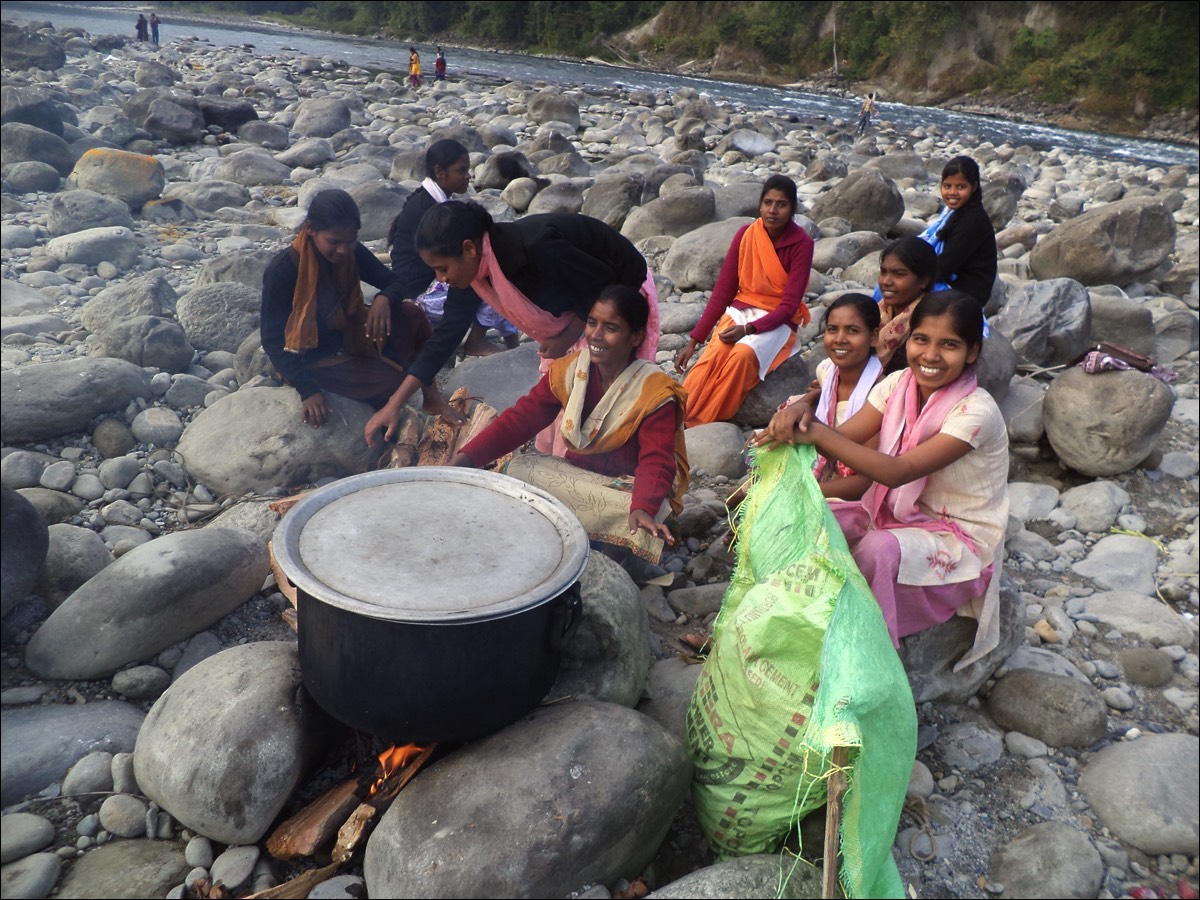 Novices cooking food on a picnic.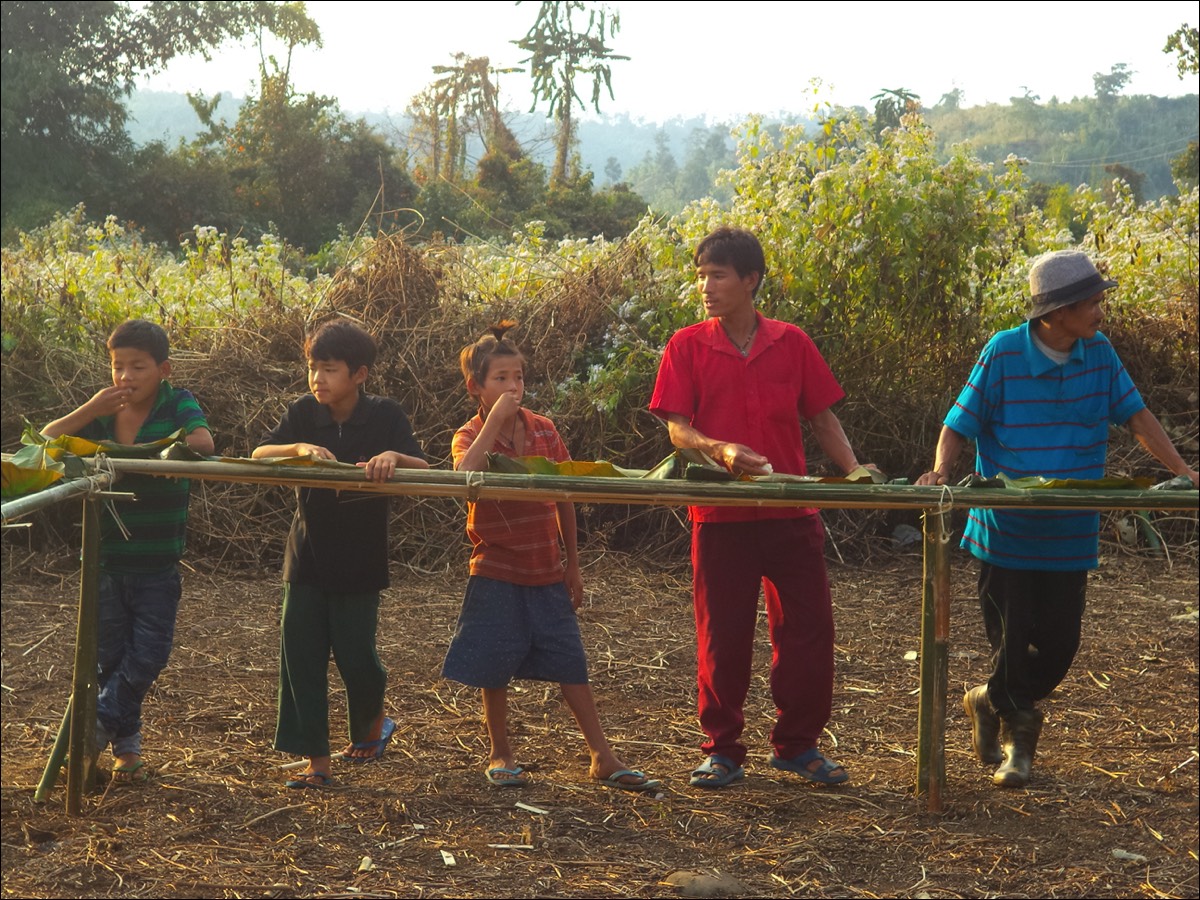 Having the meal during a village programme.