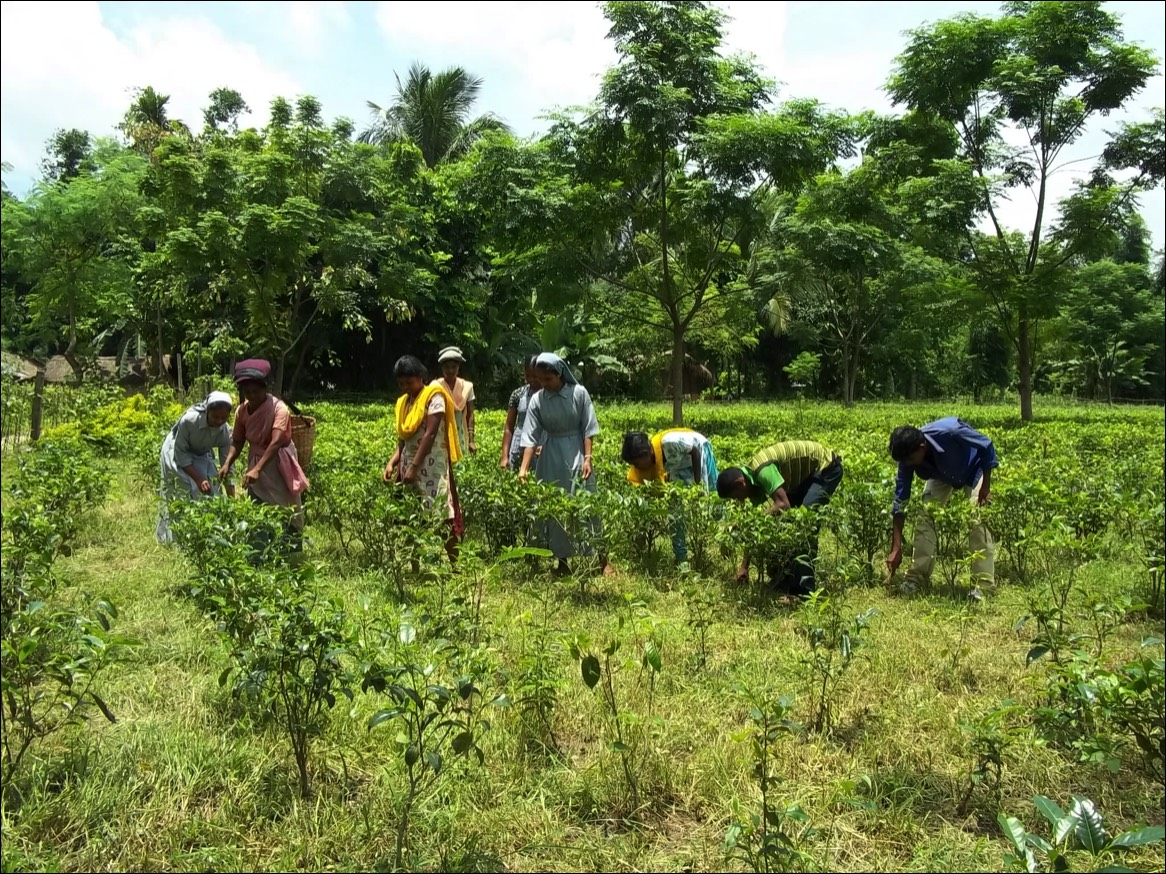 Sisters teaching the people to pluck tea leaves.
Sisters in Tezpur Province, along with the diocesan social service team, go from village to village to help the people to develop rural livelihood. They encourage the people to have farm, poultry, piggery, vegetable cultivation, rice cultivation, mushroom cultivation and tailoring.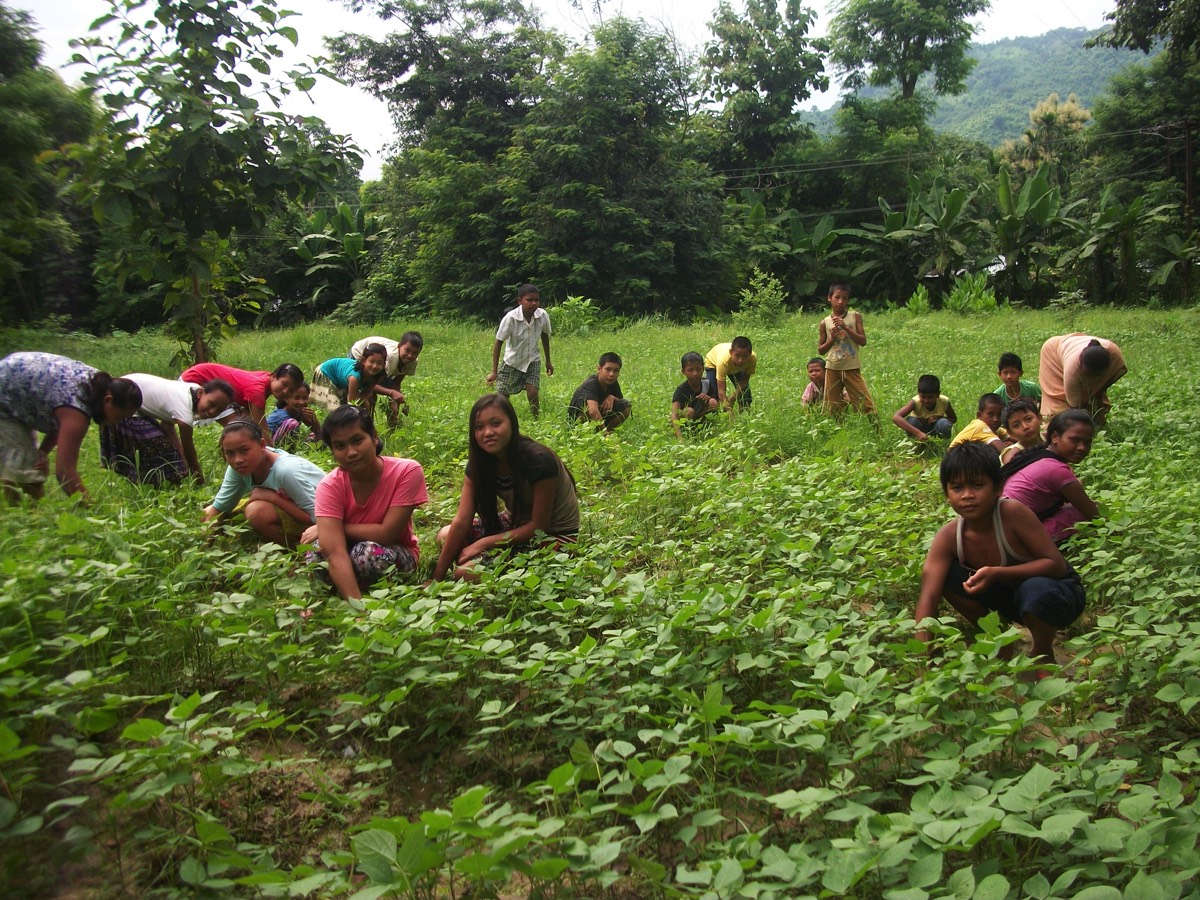 FOCAL POINT IN SOCIAL WORK IN TEZPUR

TEACHING PRACTICAL WAYS OF PRACTICING FARMING, POULTRY, PIGGERY, VEGETABLE, RICE AND MUCHROOM CULTIVATION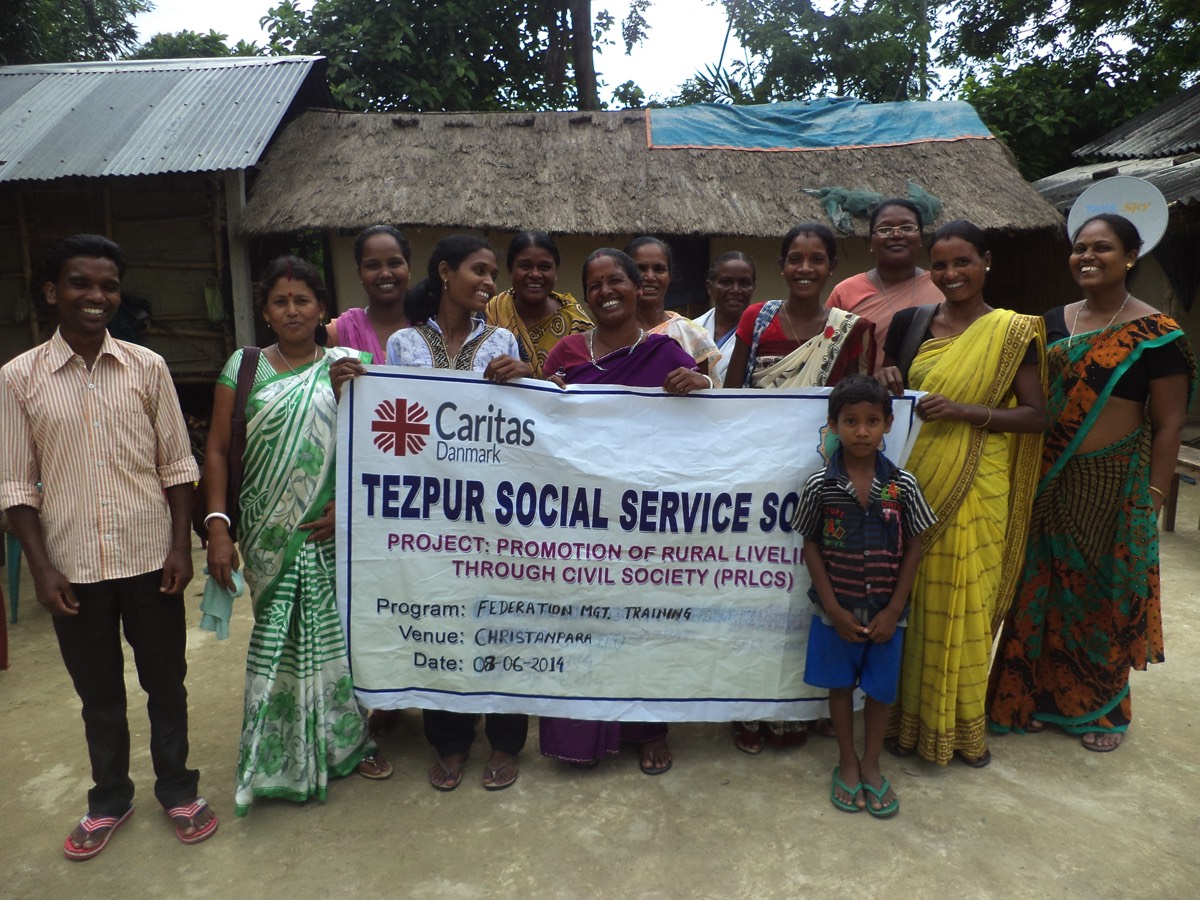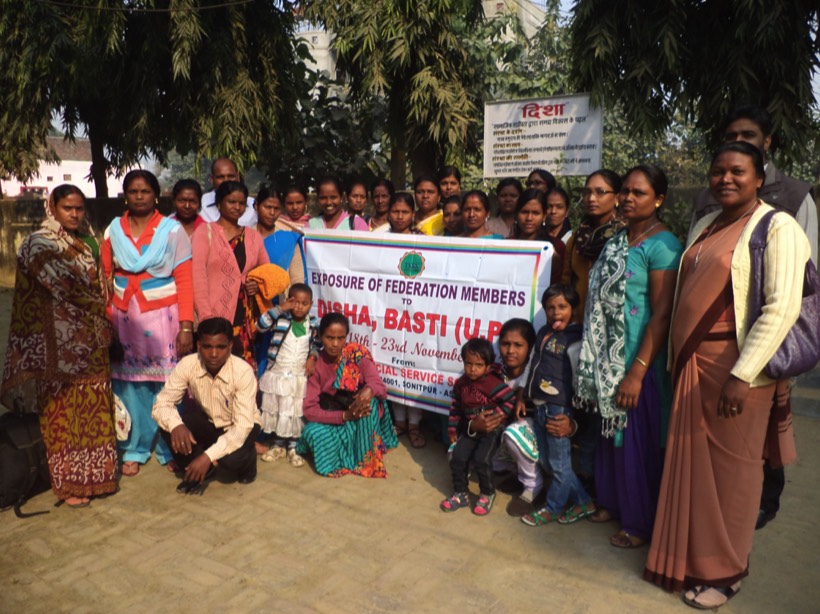 Now this group teaches them through awareness and with practical ways how to do this, how to market it and how to stand up with dignity in the society.