"I have come so that they may have life and have it to the full" John 10:10
HOW WE SERVE- PRAYER MINISTRY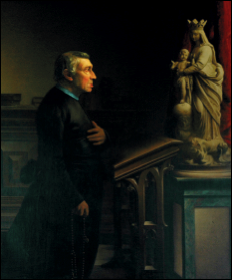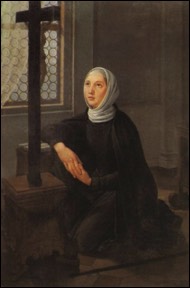 As Ursulines of Tildonk, we share deeply in the very life of Christ who lived in the presence of his Father and prayed constantly to know and to do His will.
We are called in the spirit of our Founders, St Angela and Father John Lambertz to the ideal of a life of selfless service integrated with a profound attachment to Christ through prayer (Constitutions 83&85).
In the spirit of our charism we strive for an integration of contemplation and action, of prayer and ministry in our consecrated life (Const.19). We all participate in our mission through prayer, and our elderly members are indirectly engaged in ministries through prayer and sacrifices for the ministries.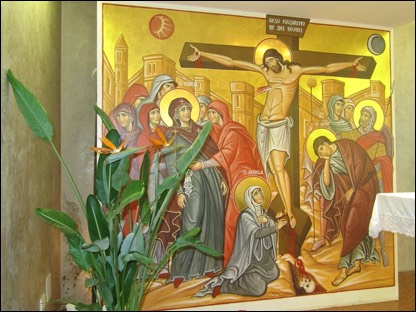 In our different forms of prayer: Adoration, contemplation, praise, intercession, we are united to God and to our brothers and sisters all over the world. We are in communion with them in their joys and sorrows.


Please join us to pray for:

The Bicentenary preparation of the foundation of the Ursuline Sisters of
Tildonk. Peace and security in our world.

Would you like us to pray for your special intention?
Please write to this address:
tildonkgenlate@gmail.com
Explanation of Logo
REKINDLE THE FIRE OF LOVE
We, the Ursuline Sisters have designed a new logo on the occasion of the bicentennial celebration of our foundation by Father John Lambertz, in Tildonk, Belgium.
The logo exudes the jubilation that overflows from us in our mission, as we look with confidence and hope towards the future.
Each part of the logo has a meaning. The large letter "U" stands for Ursuline. The open book inside the "U" represents our history, from the foundation in 1818 until the present. The colors express our unity in diversity.
A glowing heart burns with the fire of love to portray our gratitude for what our Congregation has been in the past and is in the present.
The leafy green tree opens wide, symbolizing a new flourishing of the charism, spirit, and fire of Fr. Lambertz, to be rekindled anew in our time. Its stem is intertwined with a cross showing a symbolic figure of Christ hanging on the tree of life. The circular shape signifies unity and wholeness, and it invites the observer to step inside.